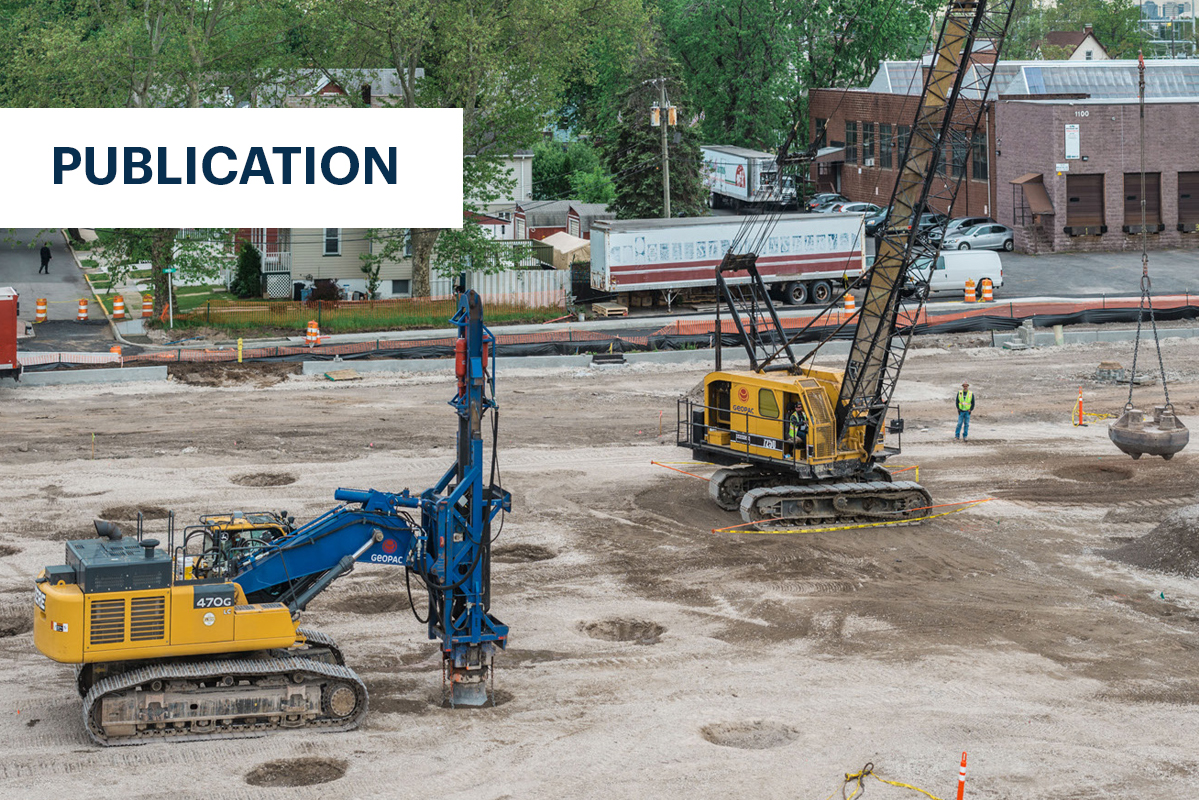 Published in Civil + Structural Engineer Magazine, March 2021
By Martin G. Taube, P.E., P.G. and Sonia Sorabella Swift, P.E.
Historically, when building on sites with poor soils, builders had two primary options to choose from – piling and removal and replacement. While some ground improvement techniques such as dynamic compaction have origins tracing back to the middle ages, it wasn't until the past half century that ground improvement began to gain wide acceptance and recognition as a viable option for addressing sites with problematic soils. The last few decades have seen a proliferation of the types of ground improvement techniques, installation methods, equipment capabilities, design methodologies, QA/QC requirements and procedures, and number of contractors offering ground improvement.
At many sites, excavating the problematic soils and importing and compacting fill is a viable solution. However, removal and replacement has its limitations, particularly when the problematic layers extend beyond a few feet. Where groundwater is high and deeper excavation is required, it may be necessary to dewater or install groundwater barriers such as cutoff walls or sheet piling. It may be necessary to protect adjacent structures by underpinning or with support of excavation systems. Deeper removal and replacement becomes very costly and cause schedule issues, especially when faced with preparing subgrades and placing fill in wet or frozen conditions. And of course, the prospect of unearthing contaminated soils or buried hazardous materials will strike fear in any developer or property owner.
To read the entire article, please download the PDF