Geotextile encased columns are columns of granular material encased in a high strength geotextile casing.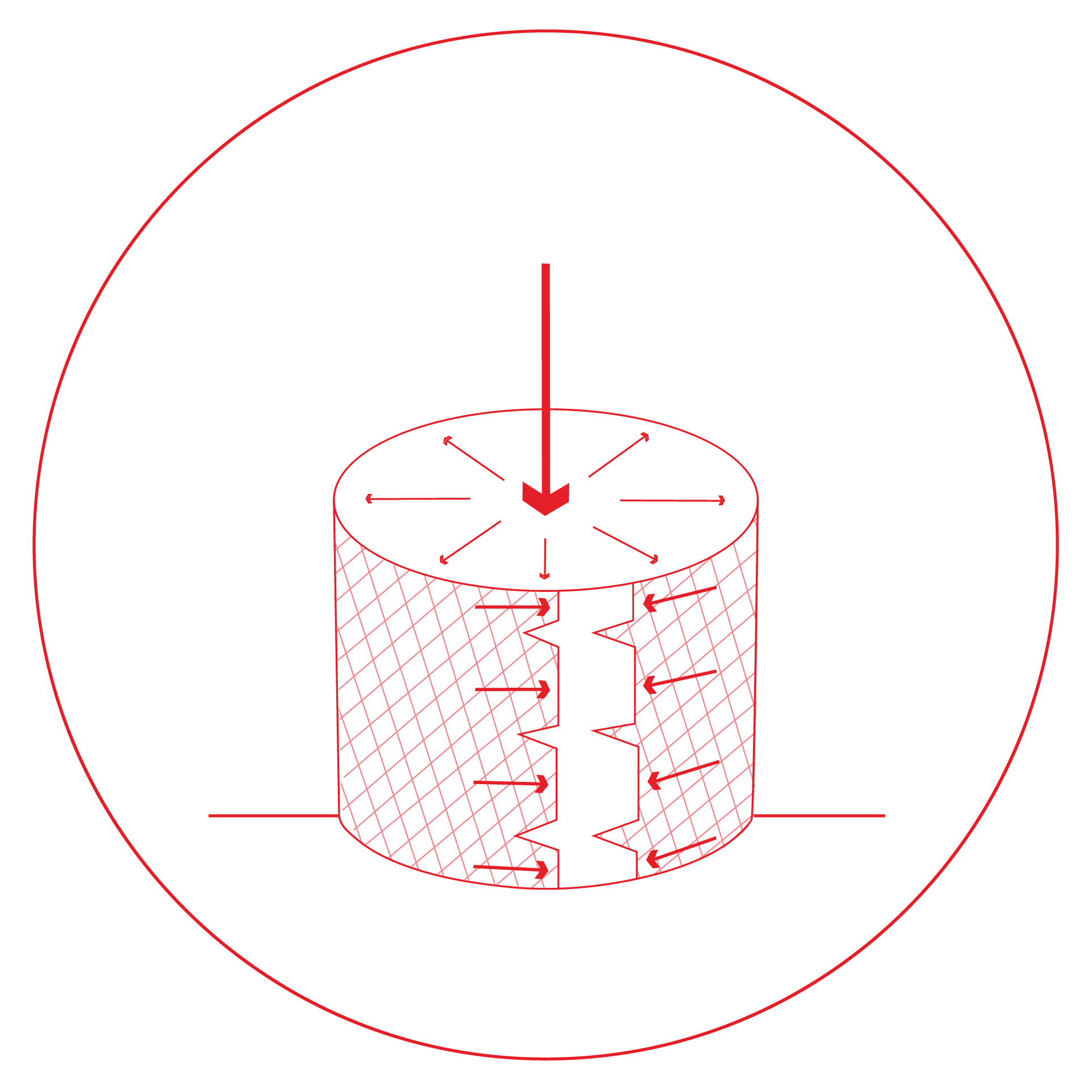 WHAT ARE THEY?
Columns of granular material are confined within high-strength geotextile fabric to increase bearing capacity and provide vertical support in extremely soft soils. They can also expedite consolidation drainage.
HOW DO THEY WORK?
The columns are installed by driving a close-ended steel casing into the ground, placing a geotextile tube inside of the casing, filling the tube with granular material, and then vibrating the steel casing out of the ground, leaving the aggregate-filled geotextile tube in place.
WHY USE THEM?
GECs are used in very soft soils that are too soft for stone columns due to lack of confinement. They provide vertical support, shear resistance, and drainage in fine-grained soils and can also be used to mitigate liquefaction. Primarily used under embankments and fills.
Advantages of Geotextile Encased Columns Include:
Reduction of settlement
Can be used in extremely soft soils
Can be loaded immediately after installation
Can be used to mitigate liquefaction
Can be readily installed in marine settings, working off of barges