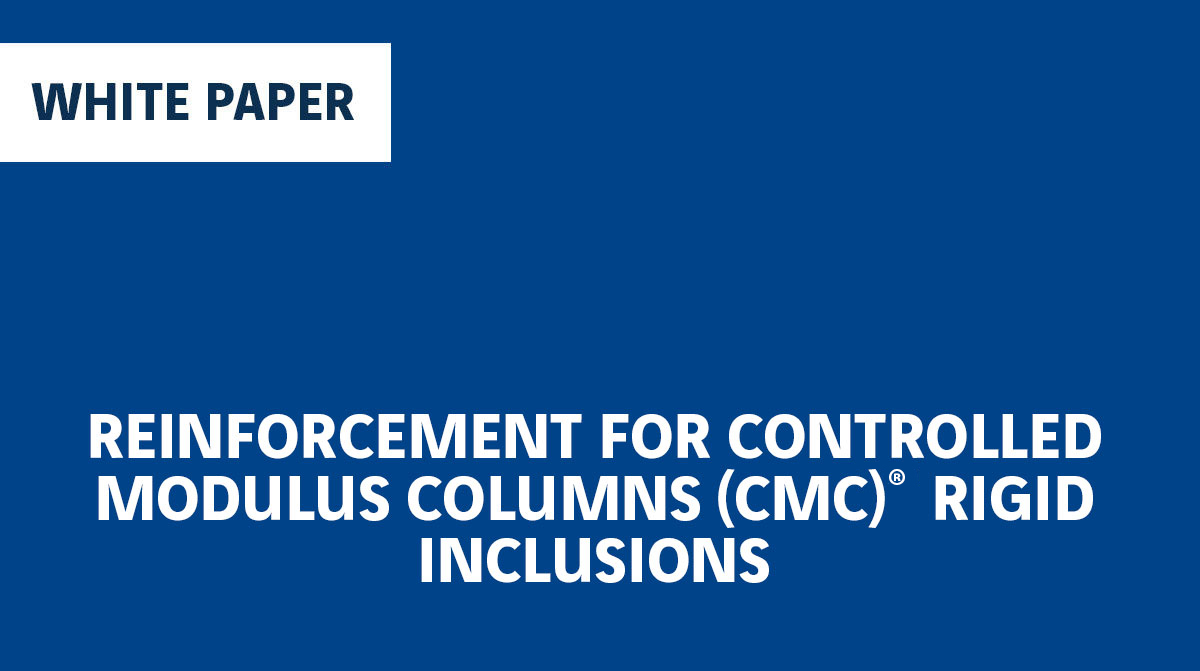 Introduction
There are many applications for Controlled Modulus Column (CMC)® rigid inclusions. CMC rigid inclusions are most commonly used in lieu of conventional deep foundations. For deep foundation systems, the reinforcement from the piles or drilled shafts is extended above the top of the pile/drilled shaft and is connected to the structure via pile caps, grade beams or structural slabs. In effect, the deep foundation element is simply an extension of the structure and its foundation. CMC rigid inclusions, on the other hand, are not typically connected to the foundation; rather, they improve the soils beneath the foundation. In fact, the separation of the CMC rigid inclusions from the foundation by a Load Transfer Platform (LTP) allows for the shallow spread footings and slabs-on-grade to be used in place of pile caps, grade beams and structural slabs.
What about situations where there are forces other than compression acting on the foundation? Historically, in these cases traditional piling has been favored over ground improvement. However, reinforced CMC rigid inclusions can be designed to handle uplift or lateral forces that are due to seismic, shear or overturning conditions.
To read the entire White Paper, please download the PDF.
Related Posts