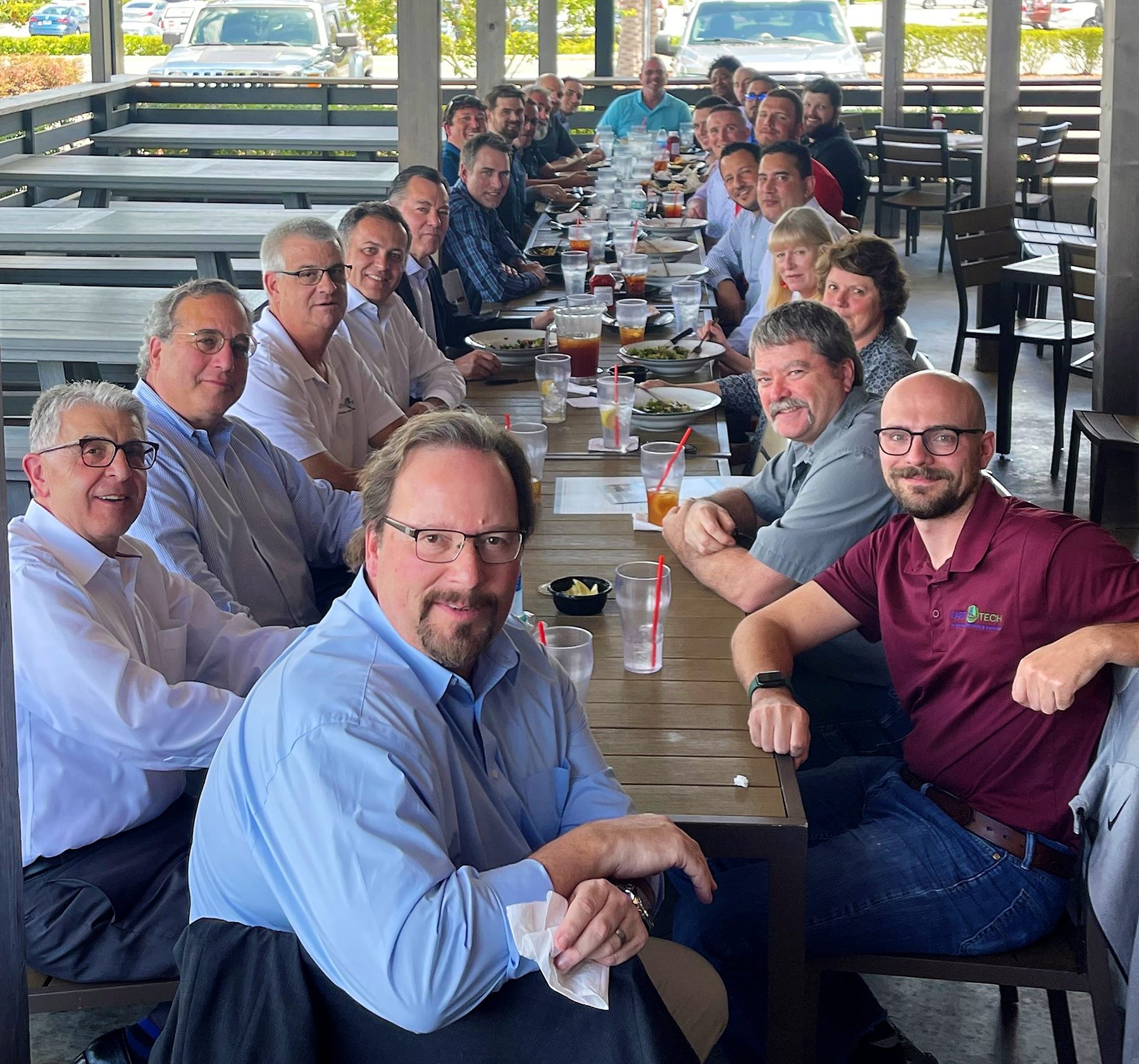 International specialty ground improvement construction company, Menard, acquired Earth Tech, LLC of Land O' Lakes, FL as of April 15, 2022.
Founded in 1991, Earth Tech offers a wide array of design-build ground improvement, grouting, and piling services. In addition to the Land O'Lakes, FL office, which is located in the Tampa area, Earth Tech has additional offices in Charleston, SC and Charlotte, NC.
Ron Broadrick, a founder of Earth Tech, will remain President, and said of the acquisition, "After 32 years of focusing on geotechnical solutions throughout the Southeast, we are excited to become a part of the Menard Group of companies. We are thrilled to combine our resources with this world-class geotechnical construction firm. I believe that our amazing team of individuals will thrive in this environment of added resources and opportunities. We look forward to working and growing with this outstanding organization."
Bud Khouri will remain as Executive Vice President.
Earth Tech has 95 employees to add to Menard's current 300 US-based employees. Menard Group has 1,900 employees worldwide.
"The acquisition of Earth Tech will significantly strengthen our position in Florida and throughout the Southeast. They are a perfect fit in terms of size, culture, locations and services. We are excited that the Group will be able to offer new services. Earth Tech brings 30 years of grouting expertise and experience, this will benefit the Group immensely and we will be able to better service our clients," said Seth Pearlman, CEO North America at Menard.
Menard is an international specialty ground improvement construction company based in France, and part of Soletanche Freyssinet. Menard works across North America and internationally, operating in more than 80 countries, providing ground improvement services. Menard's techniques include wick drains, earthquake (EQ) drains, Controlled Modulus Column (CMC)® rigid inclusions, stone columns, dynamic compaction, rapid impact compaction, and soil mixing.
Earth Tech safely delivers a wide range of services including stone columns, vibro compaction, rigid inclusions (CMC), aggregate piers, compaction grouting for sinkhole mitigation, helical piles and driven ductile iron piles.
Typical projects for both Menard and Earth Tech include the support of warehouses, buildings, material storage piles, processing areas, embankments, roadways, port facilities, storage tanks, containment structures, and relieving platforms.
Since 2005, Menard USA has expanded from its corporate office in the Pittsburgh area to offices in Baltimore/Washington DC; Boston; Charleston, SC; Chicago; Cleveland, Cranford, NJ; Houston; Minneapolis; New Orleans; Philadelphia; Richmond, VA; Syracuse; Tampa and Wilmington, NC.
Menard acquired California-based ground improvement and deep foundations company, Farrell Design-Build Companies, Inc., in December 2021, expanding its footprint to the West Coast. Farrell's corporate office is in the Sacramento, CA area.
After decentralizing its regional operational management structure in 2018, Menard USA's revenue has grown significantly to greater than $150 million in 2021. Menard Group revenue was over $517 million in 2021.