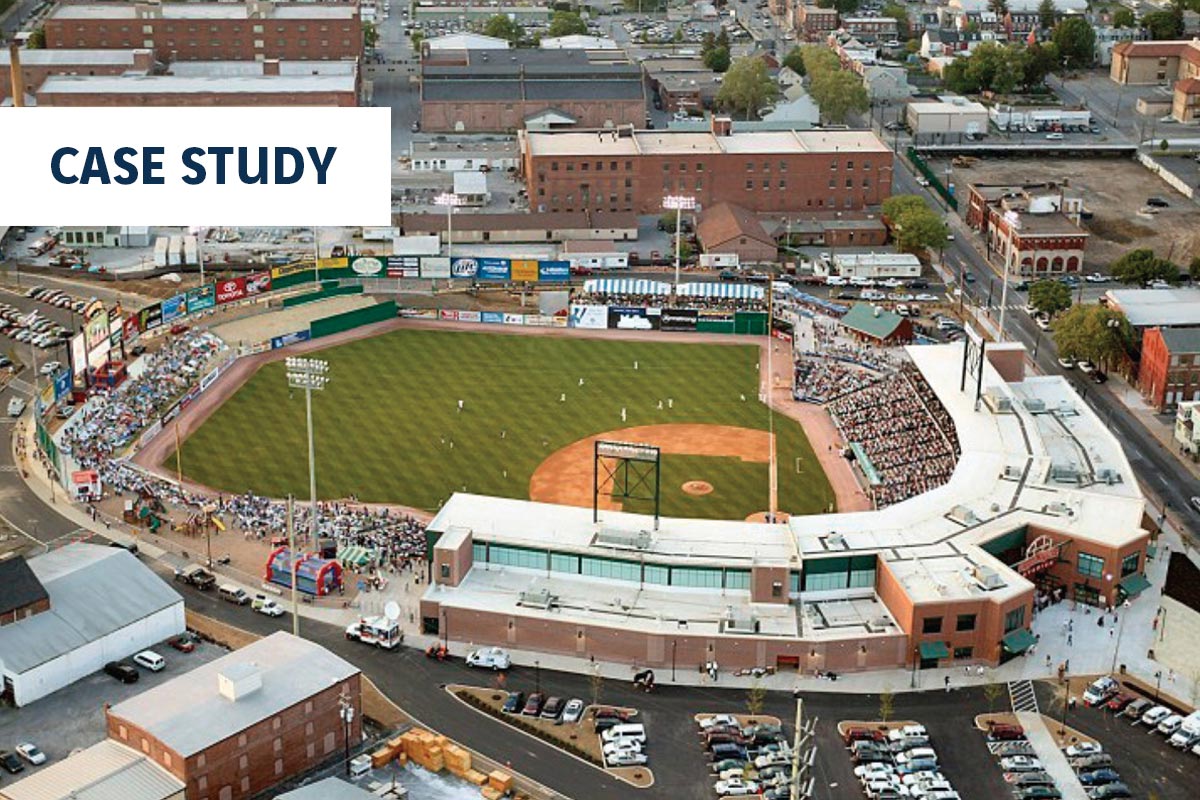 Lancaster Multi-Purpose Stadium
Project Details:
Owner: Redevelopment Authority City of Lancaster
General Contractor: Warfel Construction Company
Duration of Work: 10 weeks
Subsurface Conditions: Soft compressible fill and varying soils
Approximate Key Quantities: 1,100 stone columns
Project Overview:
This project involved the construction of a multi-purpose sports stadium in Lancaster, Pennsylvania. The stadium was constructed on a portion of a 15-acre site; 11 acres of which was considered a brownfield. Total investment in the stadium was more than $20 million.
Ground Conditions:
The site selected for the new stadium was over layers of soft compressible fill and soil. varying in terms of strength and overall engineering properties. Before construction, ground improvement was required to improve the soil's bearing capacity.
Specifications for the project required a minimum total allowable bearing pressure of 3,000 psf underneath continuous strip and spread column footings. In addition, total settlement was to remain under 1 inch with differential settlement to remain under ½ inch.
Solution:
Menard developed a ground improvement solution utilizing dry-bottom feed stone columns to minimize settlement and to enhance global stability for retaining walls. Menard installed over 1,100 stone columns to depths of up to 25 feet.
An unforeseen project challenge was the presence of a ballast layer consisting of shot rock up to 16 inches in diameter. Typically, this type of condition would slow or halt the installation of stone columns. Menard was able to quickly mobilize the necessary pre-drilling equipment, allowing penetration of the ballast layer.